MC Collaboration Meeting
January 27 - 31, 2004
Mission Inn
Riverside, California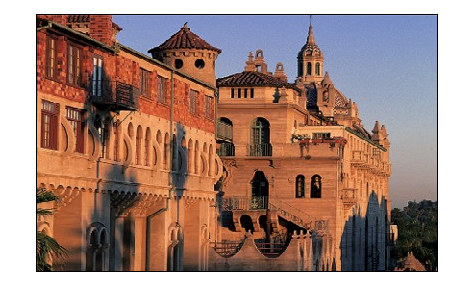 The registration fee will be $175 to cover the costs of the meeting (including continental breakfasts, morning and afternoon coffee breaks, banquet). If you want to bring guests to the banquet, the cost will be $82 per person.
Payment can be made by credit card; make sure to follow the instructions below
Alternatively, by check made payable to "UC Regents" and mailed to:


 Gail G. Hanson
 Department of Physics
 3401 Watkins Drive
 University of California, Riverside 92521-0413
 (909)787-5638


The meeting will start 1:30 p.m. Tuesday January 27 and end at noon on Saturday January 31.
The meeting will be held in the Spanish Art Gallery room at the Historic Mission Inn (see map) .
We have asked to hold a block of 50 rooms for the nights of January 27-30 and 30 rooms for the nights of January 26 and 31. The block of rooms will be held until December 26, and then they will be returned to the inventory available to other guests.
These are at the "standard" UCR rate of $84/night single and $110/night double. People must make their own hotel reservations by calling at (800)843-7755 or (909)784-0300 ext 850. Mention as reference "UCR-Physics."
It is best to get plane reservations to Ontario International Airport since that is the closest airport and there is free shuttle service (for reservation call (909)784-0300 ext. 5036) from there to the Mission Inn.
There will be a collaboration dinner on Friday January 30.
For additional information contact Gail Hanson<Gail.Hanson@ucr.edu>

Juan C. Gallardo<gallardo@bnl.gov>
January 13, 2004.